Pledged Bitcoin
------ BTC
(Approx. --- JPY)
---% Funded
Project Owner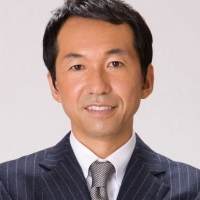 Name

Mineyuki Fukuda
Birthdate

April 8, 1964
Current Address

Aoba-ku, Yokohama
Favorite Word

Kizuna (bond)
Favorite Book Genre

Historical Fiction
As the chair of the LDP's Information Technology Strategy Subcommittee, I have put together a proposal on digital currencies, starting with Bitcoin.
Bitcoin has been called the greatest invention since the internet!
Many businesses based on Bitcoin have been started in the United States. We look to exchange views with the entrepreneurs running these businesses and meet with officials on this trip.
Beta version: Funding procedure should be made directly between the [seller /Project Owner ] and [supporter/ purchaser]. Full service is not provided for non-residents of Japan.

1 BTC (Approx. --- JPY)

Closed

Have dinner with Diet Member Fukuda in San Francisco and share your views regarding Bitcoin! (Limited to 10 gifts only)

- Diet Member Mineyuki Fukuda takes initiative in Bitcoin policy in Japan as the chair of the LDP's Information Technology Strategy Subcommittee.
- Discuss your views on Bitcoin with Diet Member Fukuda
Time and Date: Thursday, September 18th, 6PM - 8PM (To be confirmed)
Place: Downtown San Francisco, location to be confirmed
* Food and drink not included

Beta version: Funding procedure should be made directly between the [seller /Project Owner ] and [supporter/ purchaser]. Full service is not provided for non-residents of Japan.

1 BTC (Approx. --- JPY)

Closed

Have dinner with Diet Member Fukuda in Washington, D.C. and share your views regarding Bitcoin! (Limited to 10 gifts only)

- Diet Member Mineyuki Fukuda takes initiative in Bitcoin policy in Japan as the chair of the LDP's Information Technology Strategy Subcommittee.
- Discuss your views on Bitcoin with Diet Member Fukuda
Date and Time: Monday, September 22nd, 6PM - 8PM (To be confirmed)
Place: Downtown Washington, D.C., location to be confirmed
* Food and drink not included